David & Aletha Natiuk, Camarillo, CA.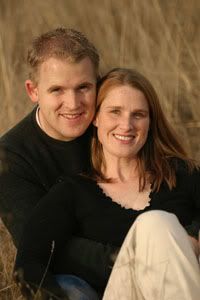 My wife and I are still young and relatively healthy... and yet even we experienced some very exciting things with XanGo™ in the first month!
Aletha had been suffering from a lowered immune system after having bronchitis during pregnancy. Anytime she had a cold, it would go straight to her chest and she would cough for at least a week. And with two young kids in the house, it seemed we were getting sick almost every month.
Within the first month of drinking XanGo™ we felt better and stopped getting sick. In the 18 months that I've been drinking XanGo™ we've caught colds only ONE TIME! Our kids might still catch that rare cold, but it is much less severe.
I also had a rash that steadily spread for 3 months. I saw a doctor and he gave me some antihistamine and some expensive lotion. It seemed to take the itch away a little... but it wasn't helping the rash go away. When I began drinking 3oz of XanGo™ a day -- everything cleared up in just one week! Now I simply drink 1-2oz a day for maintenance.
Doctors visit + prescriptions = over $100Bottle of XanGo™ = $25
An ounce of XanGo™ is worth 10 pounds of cure!